NEW DATES 6 -9 MARCH 2023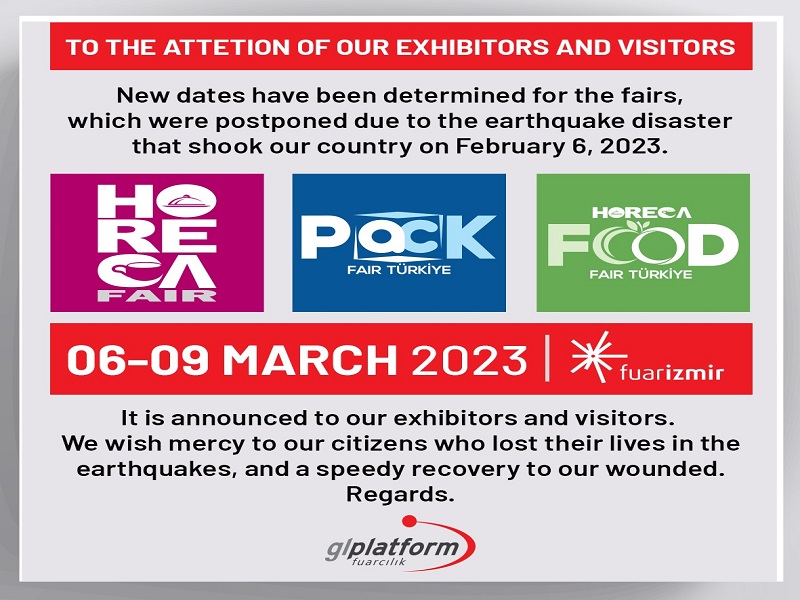 NEW DATES 6 -9 MARCH 2023
To the attention of our exhibitors and visitors
New dates have been determined for the fairs, which were postponed due to the earthquake disaster that shook our country on February 6, 2023.
NEW DATES 6 -9 MARCH 2023
It is announced to our exhibitors and visitors. We wish mercy to our citizens who lost their lives in the earthquakes, and a speedy recovery to our wounded.
Regards.